C/Z Purlin Roll Forming Machine
(1) Raw material coil sheet Width: exact coil width is confirmed according with final test data
(2) Raw material coil sheet thickness: 1.2~1.5mm/ 1.5~2.0mm/ 2.0~3.0mm/ 3.0~4.0mm/ 4.5~6.0mm
Description
TECHNICAL DESCRIPTION:
Machine name: CZ purlin roll forming machine
Purlin profile drawing: According with final client requirement
Purlin Raw Material Parameters: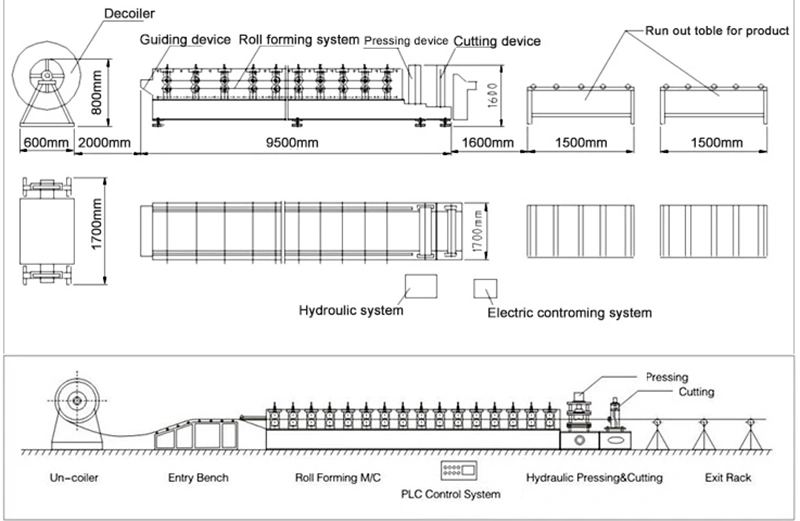 Main Working Data:
(1) Actual working speed: 10~15m/min (common mode)
15~25m/min (fast speed mode)
(2) Each piece final products length tolerance: ±2.0mm (common control system)
±1.5mm (advanced control system)
±1.0mm (precise control system)
(3) Roll forming line power source: 380V/50Hz/3 Phase
440V/60Hz/3 Phase
415V/50Hz/3 Phase
220V/50Hz/2 Phase
Option Device:
1. Pre-cut device
2. Servo feeding device
3. Multi-station hydraulic puncher
4. Straightener
5. Auto stacker
According with final client different requirement, the option device can be chosen separately or together.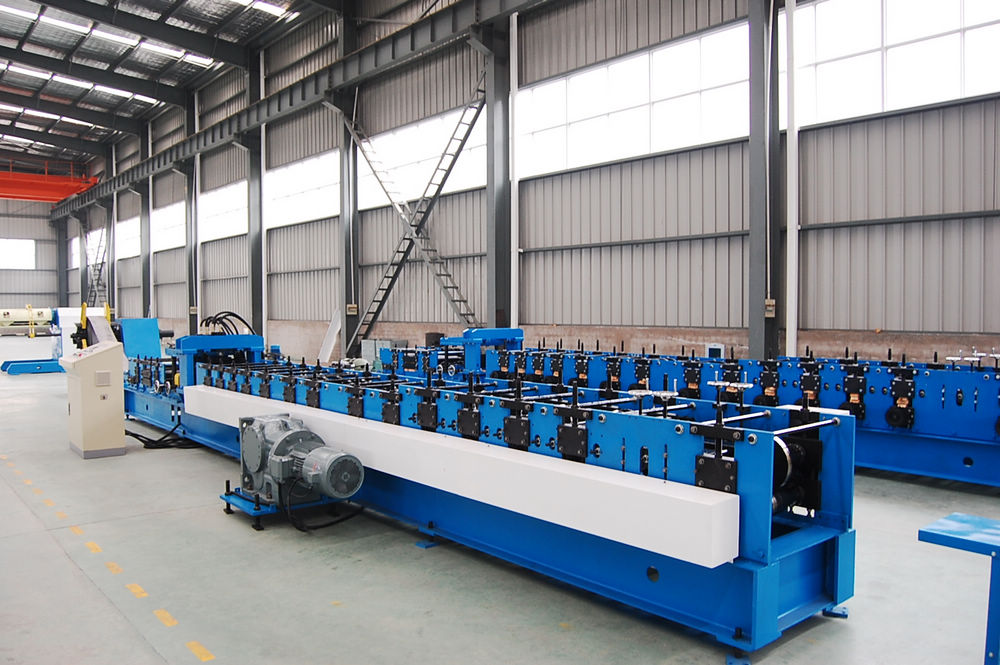 What are our advantages over others?
a) We could make the clients' ideas to be actual products with support from related engineers from different fields.
b) Our business is to help the overseas clients to get high quality products with fair price in China.
c) Any request from the clients would be treated carefully by our experienced staff, the quality of any order would be highly controlled by our skilled engineers.
d) our team would like to welcome clients from home and abroad to work for the win-win situation and reach our target: Making Business More Fun!